Learn More
You can make
a difference
Help individuals gain the social and financial support they need to rebuild hope and reach housing goals
More than 500k Americans experience homelessness on any given night
…and we're working to change that. At Samaritan, we help individuals gain the social and financial support they need to rebuild hope and reach housing goals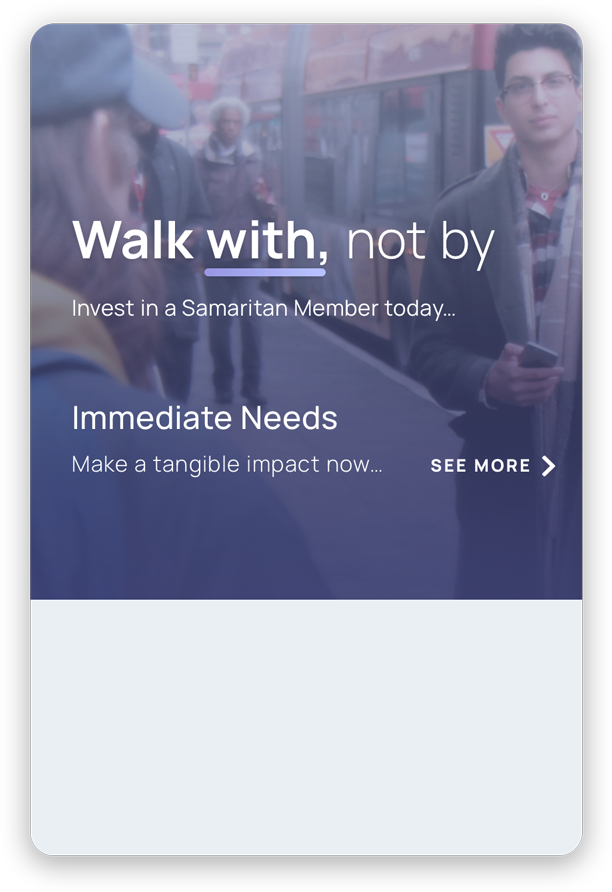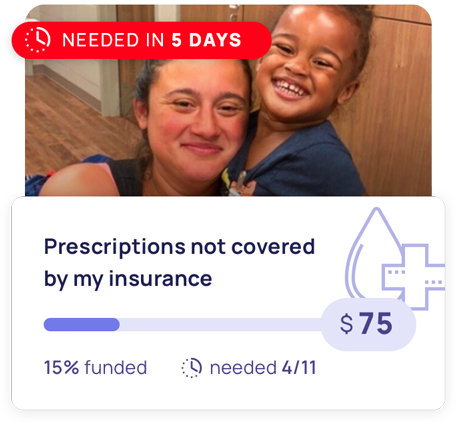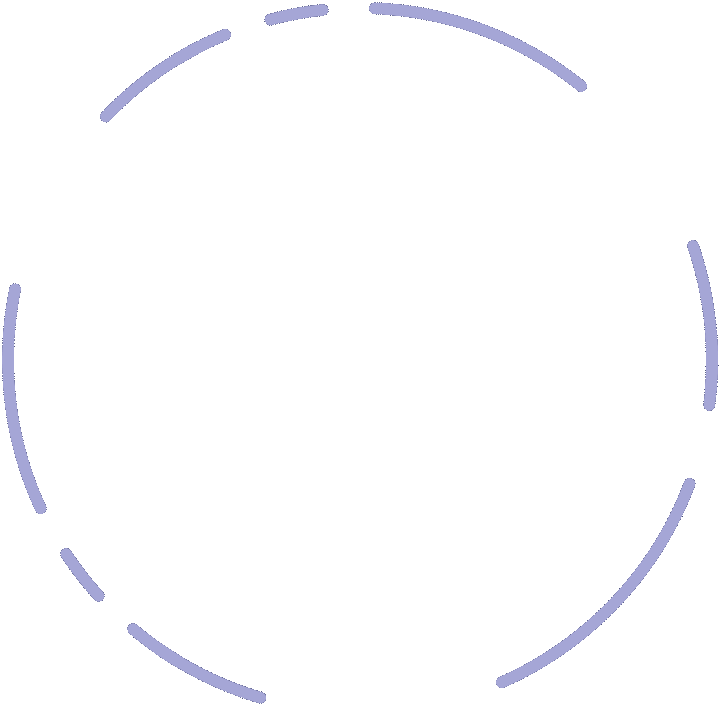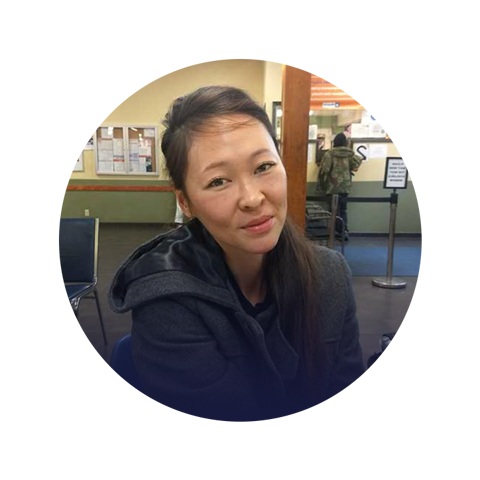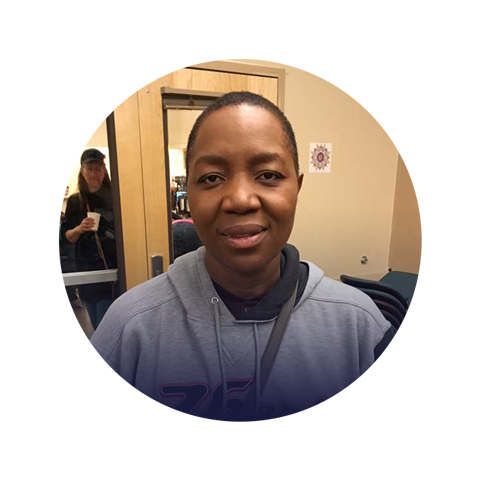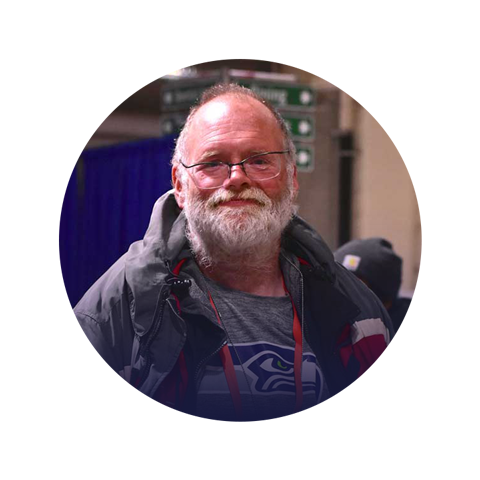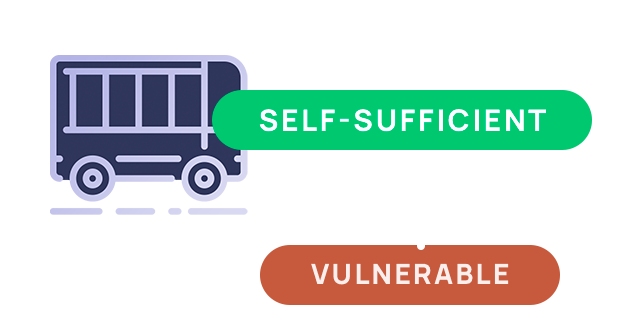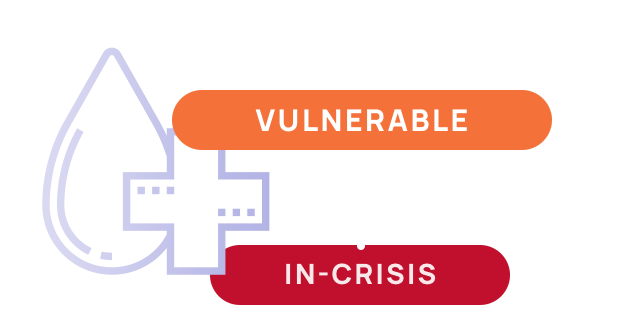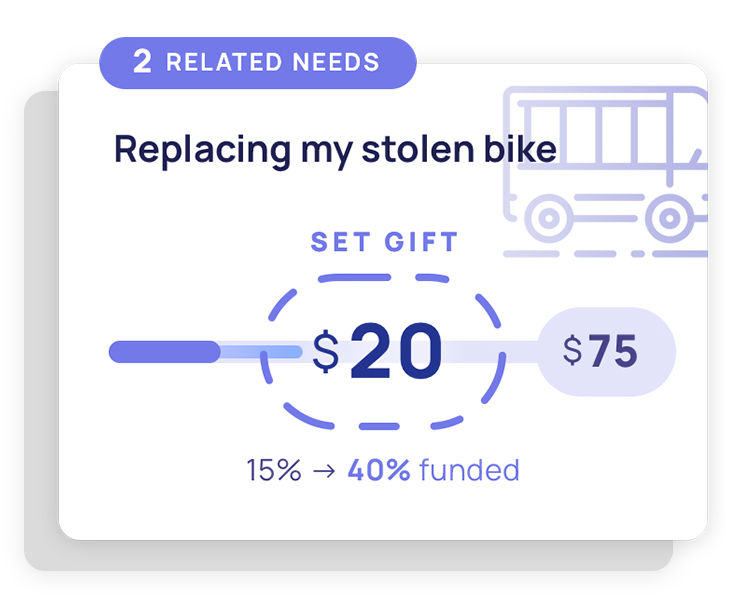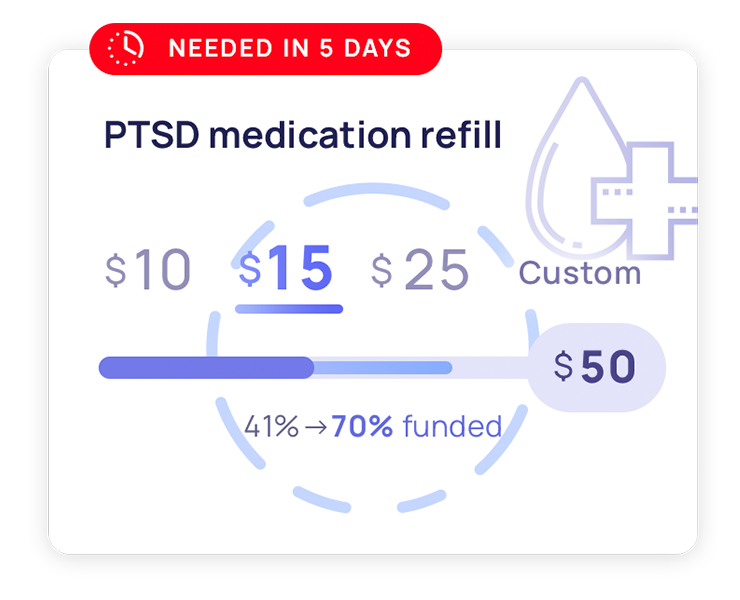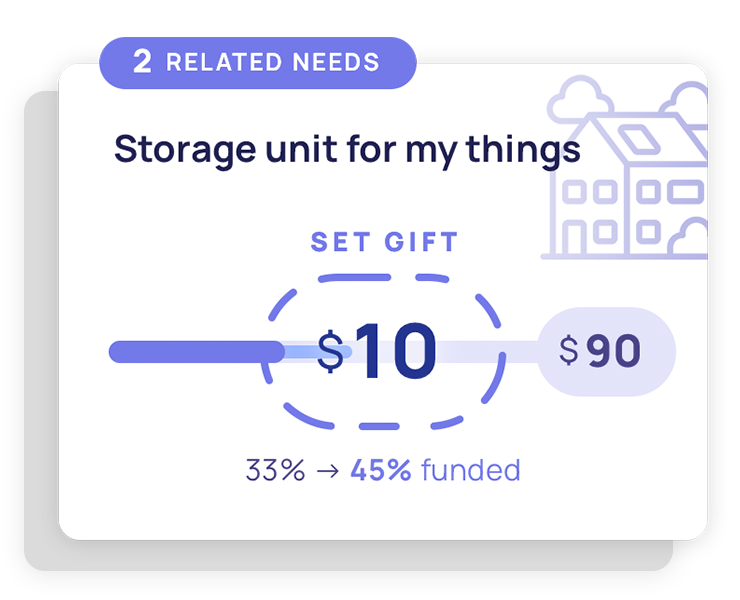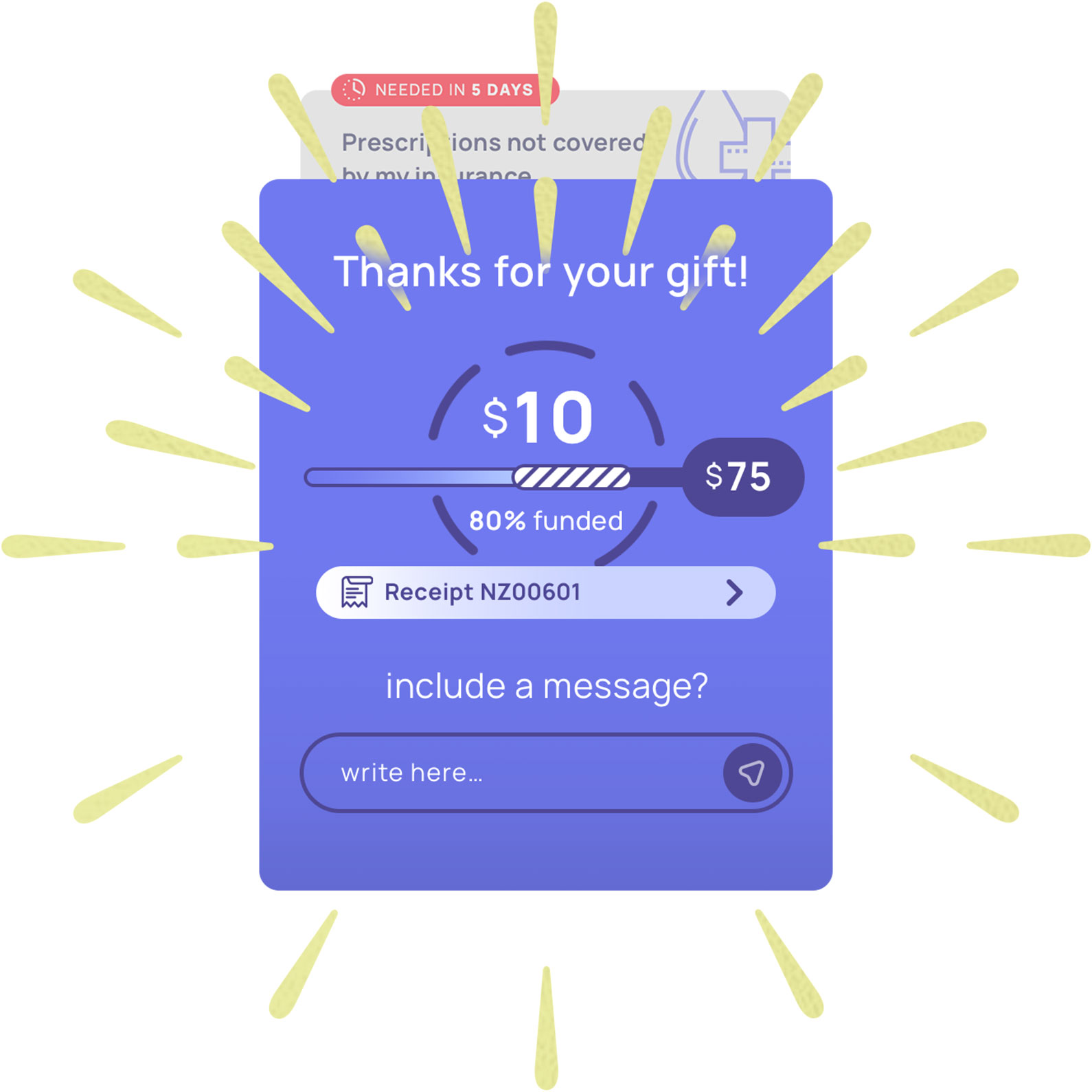 Help create life-changing outcomes with acts of kindness
Send messages of encouragement, contribute to emergent needs (such as food, clothing, and medication), and become part of someone's journey home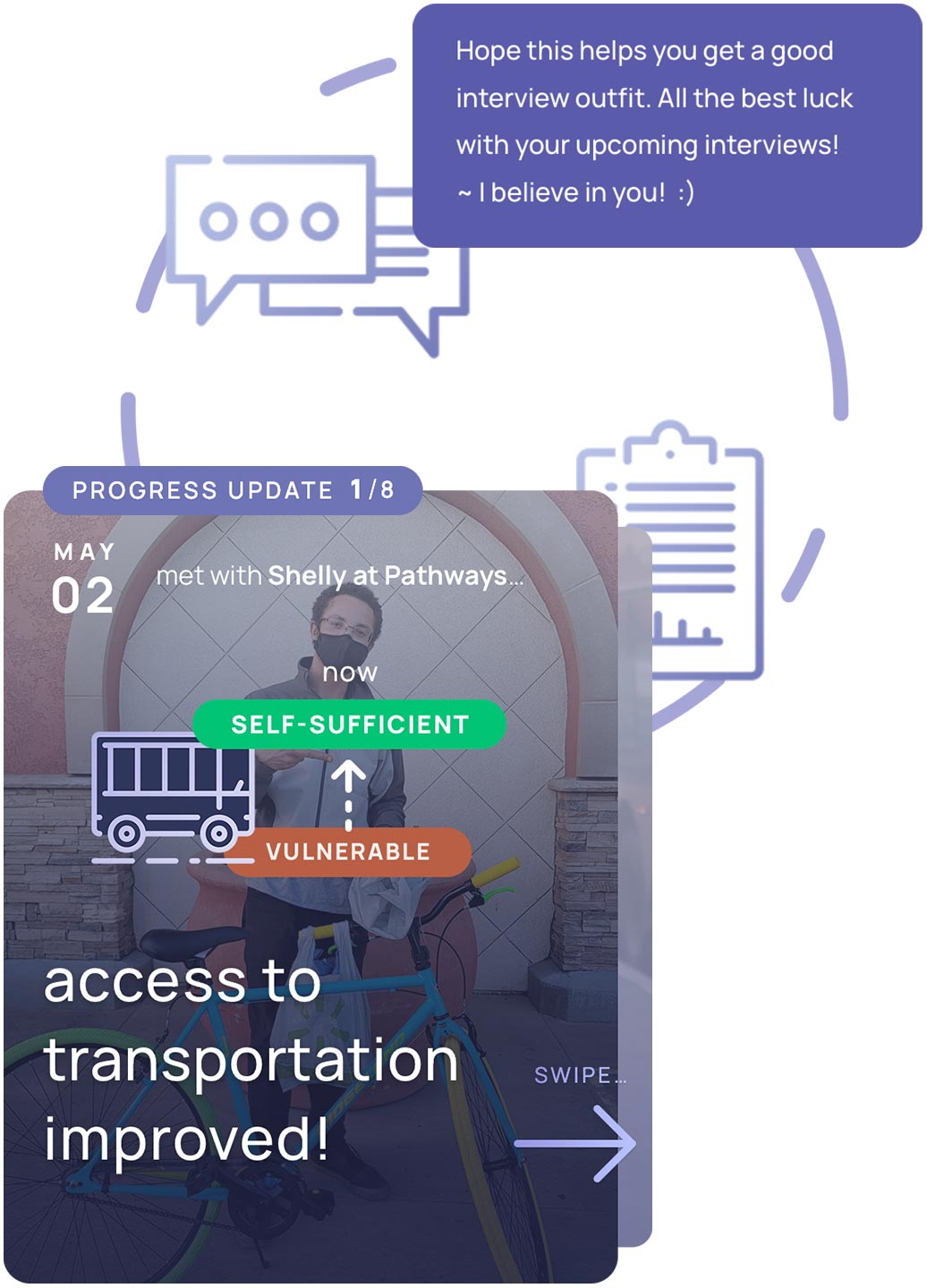 Maximize your impact by joining someone's team
We all need a support system. Joining someone's team lets you track their progress, receive updates from their care team, and contribute to life-changing outcomes
These are our neighbors
During this unprecented time, it's never been more important to help them find a safe, stable, supportive place to sleep at night.
We find that when we wrap a social home around someone, they gain the capacity to often find the physical home soon after.
You are invited to join one or many who seek to find a home this year.
Jeff Lilleyformer CEO, Seattle's Union Gospel Mission
The number one question I'm asked, is " Jeff, how do I respond when asked for help on the street? Samaritan is an answer to that question.
Nicole S.now-housed Samaritan Member
This is the first time in seven years people have seen me for who I am, not what I look like or come from.
Thanks to samaritans for checking up on and feeding me… Don't know how I would have ate or kept warm many nights without you.
Laura L.now-housed Samaritan Member
Sometimes, you can feel really invisible and it can kind of feel al lot of times like there's no help out there. It was just nice to have people be like "Yea, we really want to help."